Honoring Veterans & First Responders Who Continue to Serve
The 6th Annual Heroes Among Awards, a program of Bethany's Gait Ranch, honor those who have served in uniform and continue to give back through volunteering in the Quad Cities area. There are five categories for honoring heroes: military (active, reserve or veteran), first responder (any agency; active or retired), military spouse, first responder spouse, and organization. Nominations related to those who are volunteering with organizations serving military, first responders, and/or horses are especially encouraged but not required.
THE AWARDS
The awards will be presented at a celebration in the Fall. In addition to the awards presentation, the event will include dinner, a keynote speaker, and live and silent auction.
Sponsors and auction items are also being sought for the event. Businesses and individuals who are interested in being part of this special event should contact Cristi Rose at 928-499-9442 or crose@bethanysgait.org
Nominations accepted June 1 – August 18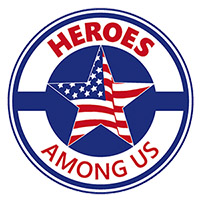 LtCol David "Weirdo" Weir Military Award – Chuck Fulton, USAF (ret)

Delissa Gardner Blair Military Spouse Award – Jill Keuhler, USAF

Sgt Rick Lopez First Responder Award – Pat McCarty, Prescott Fire
Sgt Rick Lopez First Responder Award – Nate Auvenshine, YCSO (ret)

First Responder Spouse Award – Kym Lopez, YCSO

Organization Award – Central Arizona Honor Guard